Waves to Weather
A Transregional Collaborative Research Center
Click here to read the W2W newsletter.

Click here to browse the AMS Special Collection "W2W".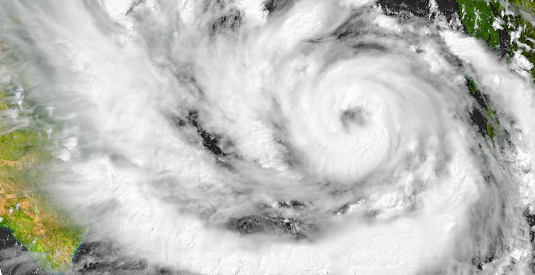 Photo: harvepino/fotolia.com
Our ability to predict the weather up to a week or more ahead saves our societies billions of Euros annually and protects human life and property.
Exponentially increasing computing power and new observations have led to continuous improvements in forecast quality over many years, but nonetheless forecasts are sometimes strikingly poor. Increasing evidence suggests that this is not merely due to defects in our forecasting methods -- in a chaotic atmosphere, some weather situations are intrinsically hard to predict.
The great challenge today is to identify the limits of predictability in different situations and produce the best forecasts that are physically possible. The Collaborative Research Center "Waves to Weather" (W2W) is conceived to meet this challenge and to deliver the underpinning science urgently needed to pave the way towards a new generation of weather forecasting systems.
The most important causes of remaining uncertainties in weather prediction include:
the quick upscale growth of forecast errors from insufficiently resolved or represented processes like convection or boundary layer mixing, which modify synoptic-scale waves
our limited understanding of processes in clouds, and
the influence of local factors on weather that influence the predictability associated with larger-scale wave disturbances.
W2W will address these three areas in a concerted effort involving contributions from the disciplines of atmospheric dynamics, cloud physics, statistics, inverse methods and visualization.
W2W will use, and further develop a broad range of tools, including numerical models with detailed treatment of cloud processes and aerosols, and ensemble forecasts with sophisticated statistical postprocessing to describe uncertainty. Improved insight will be gained through the development of new interactive visualization methods, that will enable rapid exploration of forecast ensembles to identify the sources and evolution of uncertainty in meteorologically significant features.
W2W brings together the necessary broad scientific expertise from institutions at six research sites:
in Munich, the Ludwig-Maximilians University (LMU) and the Technische Universität München (TUM)
in Mainz, the Johannes Gutenberg University (JGU)
in Karlsruhe and in Garmisch-Partenkirchen, the Karlsruhe Institute of Technology (KIT)
in Heidelberg, the Ruprecht-Karls University (RKU), and
in Oberpfaffenhofen in the Munich area, the Deutsches Zentrum für Luft- und Raumfahrt (DLR)
The consortium features an innovative program for the development of early-career researchers within a strong network of experienced colleagues and will conduct an ambitious program to gradually enhance gender equality on all career levels within the academic fields combined in W2W.