Early Career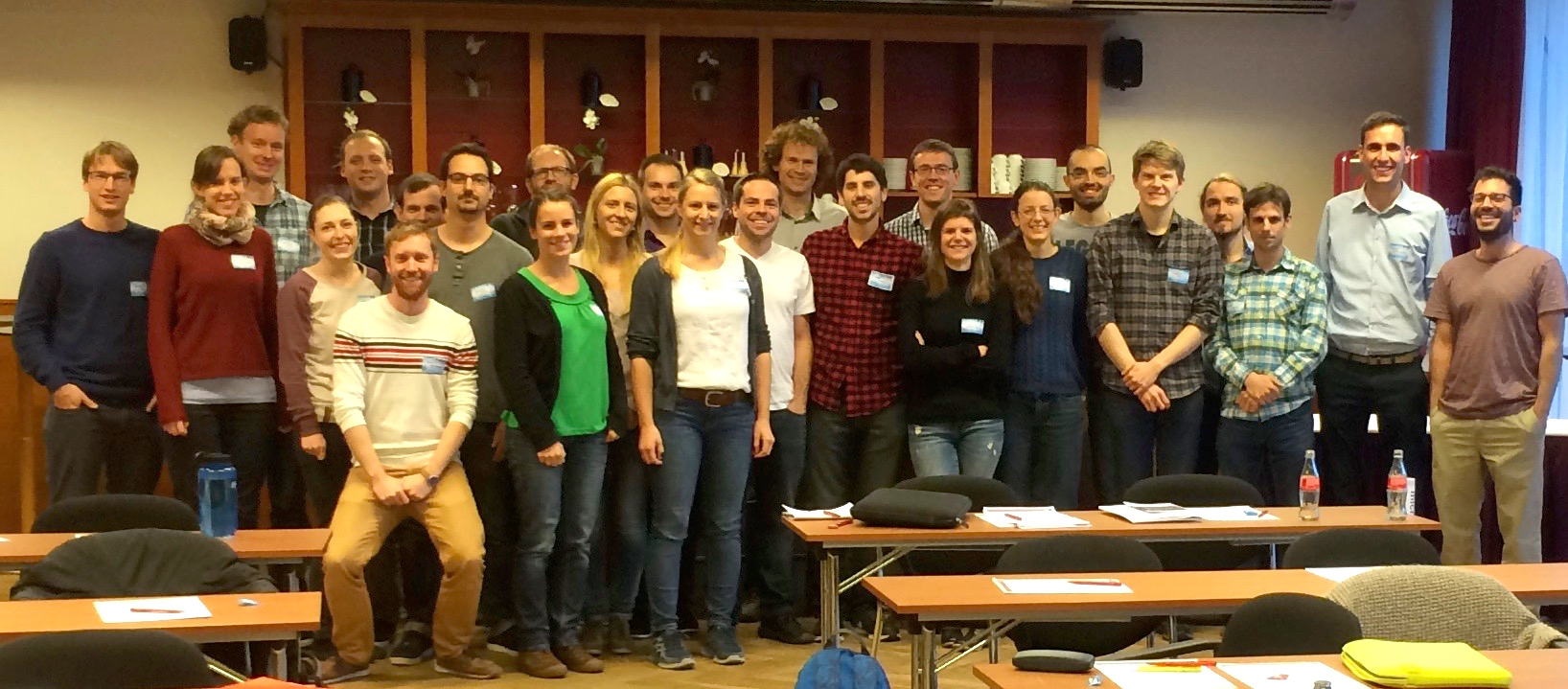 November 2017, Kempten
November 2016, Speyer November 2015, Memmingen

The coordinated training and promotion of early career scientists (students, doctoral candidates, postdocs and future junior group leaders) forms an explicit commitment of all members and participating universities of W2W. We strive to stimulate and support young talents and future weather researchers and to prepare them for leading positions in academia, research laboratories and weather services in a truly international context.
Early-career scientists (ECS) in W2W substantially benefit from the interdisciplinary approach combining atmospheric dynamics, ensemble techniques, physical processes, inverse and statistical methods, and novel visualization tools and from the close links to related research efforts on the international scene.
Although W2W does not intend to establish an integrated PhD program, the consortium is determined to create and foster a strong W2W identity. The consortium will integrate the W2W ECS horizontally between the three hosting sites, in particular within each of the Research Areas, and vertically within each of the academic sites.
Horizontal integration is achieved by:
web-streaming or video-conferencing of presentations from regular seminars of internal, national and international speakers
interdisciplinary practical courses offered by the participating academic partners on topics including ensemble techniques, cloud processes and visualization methods
W2W-wide Early Career Scientist workshops organized by the ECS themselves with informal exchanges and mentoring sessions (see the "Meetings" section for more information)
inviting lecturers for specific skills such as presentation and scientific writing techniques
Vertical integration at each university site ensures a vivid interaction with scientists at different levels of their academic career and the participation at local W2W seminars.
All doctoral candidates are encouraged to present their results at international conferences and use this opportunity of international exposure and networking early on in their career.
**********
The ECS representative (ECSR) and the ECS committee (ECSC) are elected for a period of one year. The current committee consists of:
**********
Downloads