RA-B Meeting (Jul. 2022)
The Research Area B meeting took place on 14 July 2022, for the first time in Munich. About 25 participants from Munich (LMU, TUM), Mainz (JGU), Karlsruhe (KIT), and Canada (Environment Canada) attended the meeting, in person or online. The ECS presented their latest results and the discussions were lively. The excellent talks and the exciting results made the meeting very enjoyable and successful. There were a lot of discussions going on during the lunch break and the coffee breaks. The active participation of Linda Schlemmer (DWD), the new SAB member with expertise in RA-B, and the contribution of Ron Mc Taggart-Cowan were a few highlights of this meeting.
The program is available here.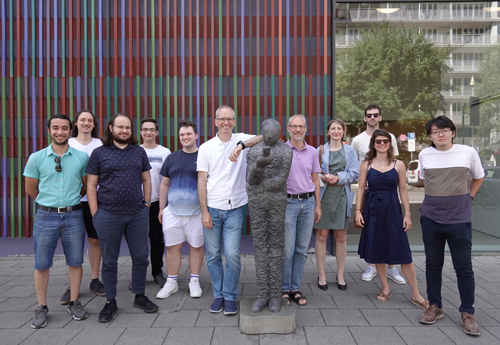 Participants of the RA-B meeting on 14 July 2022