RA-A Meeting (Jul. 2022)
The Research Area A meeting took place in Mainz on 19 July 2022. Twenty-seven participants took part in the meeting, half of which in person. The ECS presented their recent results and ongoing work and lively discussions followed. The insights from Carolyn Reynolds and Ron McTaggart-Cowan (SAB members) were as usual extremely valuable. Thank you to all presenters for your excellent talks!
The program of the meeting is here.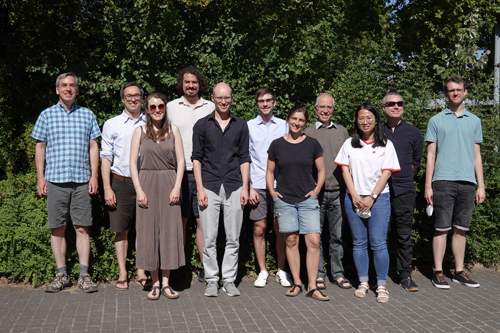 Participants of the meeting on 19 July