Career Workshop (Mar. 2023)
An online W2W Career Workshop on "Apply successfully for academics with non-academic ambitions!" took place on 10 March and will continue on 14 April 2023. In the first part of the workshop, the written application (letter and CV) was addressed. In the second part of the workshop, the oral application (job interview) was addressed.
About fifteen participants from most locations (LMU, JGU, KIT, UHH) took part in this workshop. Among them were Master students, PhD students and postdoctoral students.
The coach, Caroline Ketting introduced the different, and the related challenges and pitfalls of typical written and oral applications to eighteen participants from LMU, KIT, JGU and UHH. Practical exercises in small groups led to eye-opening feedback and insightful suggestions from the hiring perspective by the coach.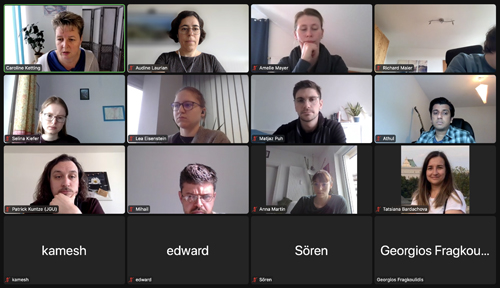 Participants on 10 March 2023
Thank you to the ECS committee for organizing this workshop!
The program is available here.