KIT im Rathaus (07.02.2022)
On February 7th 2022 Sebastian Lerch gave a public presentation entitled "The mathematics of weather forecast: from folk sayings to artificial intelligence" (in German: "Die Mathematik der Wettervorhersage: Von Bauernregeln zu künstlicher Intelligenz") in the town hall of Karlsruhe. The talk was part of the series "KIT im Rathaus" and took place online.
The video of the presentation is available here (1:18).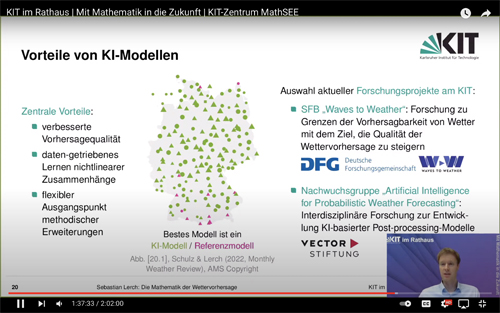 Screenshot of Sebastian Lerch's presentation