Presentation at the Deutsches Museum (13.10.2021)
Corinna Hoose gave an instructuve and exciting presentation on "Clouds: water, ice, weather, climate" within the seminar series "Wissenschaft für jedermann" at the Deutsches Museum in Munich on October 13th 2021. About 70 people took part in the event in person, and many others streamed the presentation. A lively and friendly round of questions closed the evening.
More information about this event, including the video of the presentation is available here.
The flyer is available here (in German).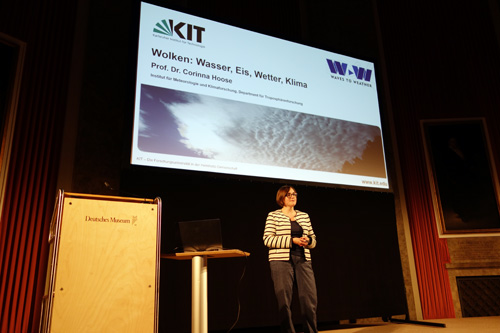 Corinna Hoose on 13 Oct. 2021. Photo: A. Laurian