Presentation at the Deutsches Museum (16.10.2019)
Building on our collaboration with the Deutsches Museum in Munich, which started in 2017, Bernhard Vogel was invited to give a presentation within the seminar series "Wissenschaft für jedermann" on October 16th 2019. He talked about "More than precipitation and temperature: the future of weather forecast" to a fully-booked auditorium (230 people) in the "Ehrensaal" of the Deutsches Museum.
To read more about this public lecture, click here.
To view the presentation, click here.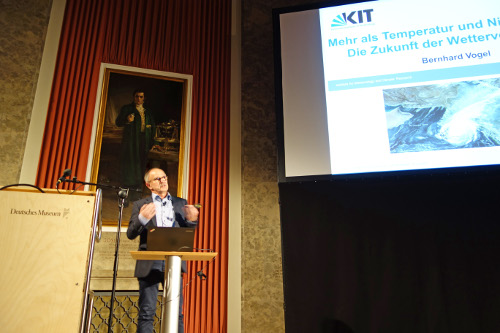 Bernhard Vogel on October 16th 2019 at the Deutsches Museum (photo: A. Laurian)