1st HALO Symposium (14.-16.03.2017)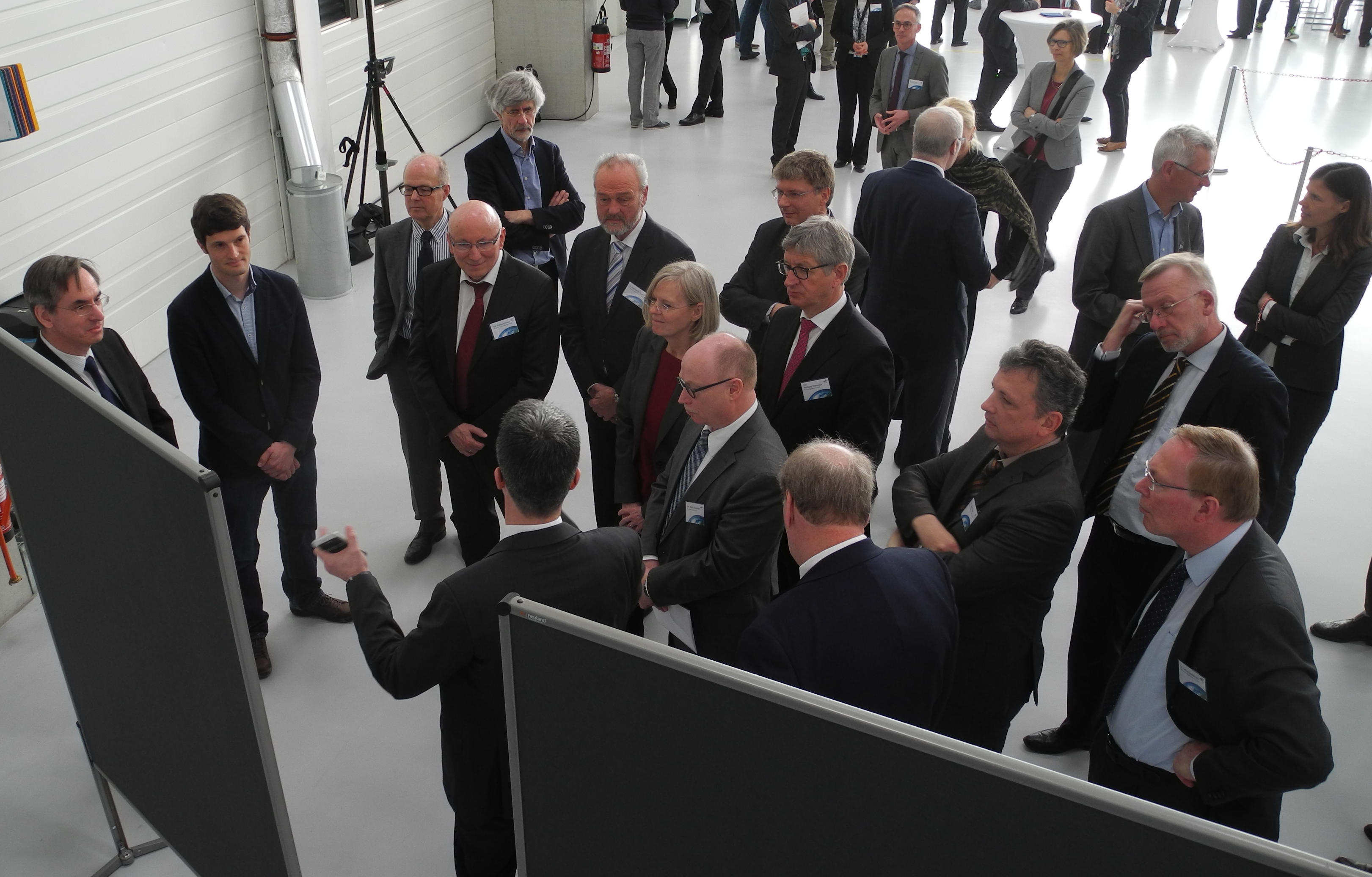 Poster presentations in the hangar at DLR Oberpfaffenhofen (Photo: Hans Volkert)
On March 14th 2017 Andreas Schäfler and George Craig presented the NAWDEX field experiment at a press event organized at DLR Oberpfaffenhofen in line with the conference "1st HALO symposium: Airborne Research with HALO: Achievements and Prospects". The main aim was to inform about research with the research aircraft HALO during the first years and to underline the importance of the platform for atmospheric research. NAWDEX was presented as an example for the research in transport processes and dynamics, which is one of the core research topics of the HALO consortium.
The press event was attended by a delegation of the Federal Ministry of Education and Research, members of the Landtag, executive board members of the research institutions Deutschen Zentrums für Luft- und Raumfahrt (DLR), Max-Planck Gesellschaft (MPG), Forschungszentrum Jülich (FJZ) and the German Research Foundation (DFG).
After the press event, a scientific conference was held with about 100 attendees presenting scientific findings from HALO missions, instrument developments, modelling studies, as well as campaign overviews about completed and upcoming HALO missions.